Important Factors To Consider For Bathroom Window Treatments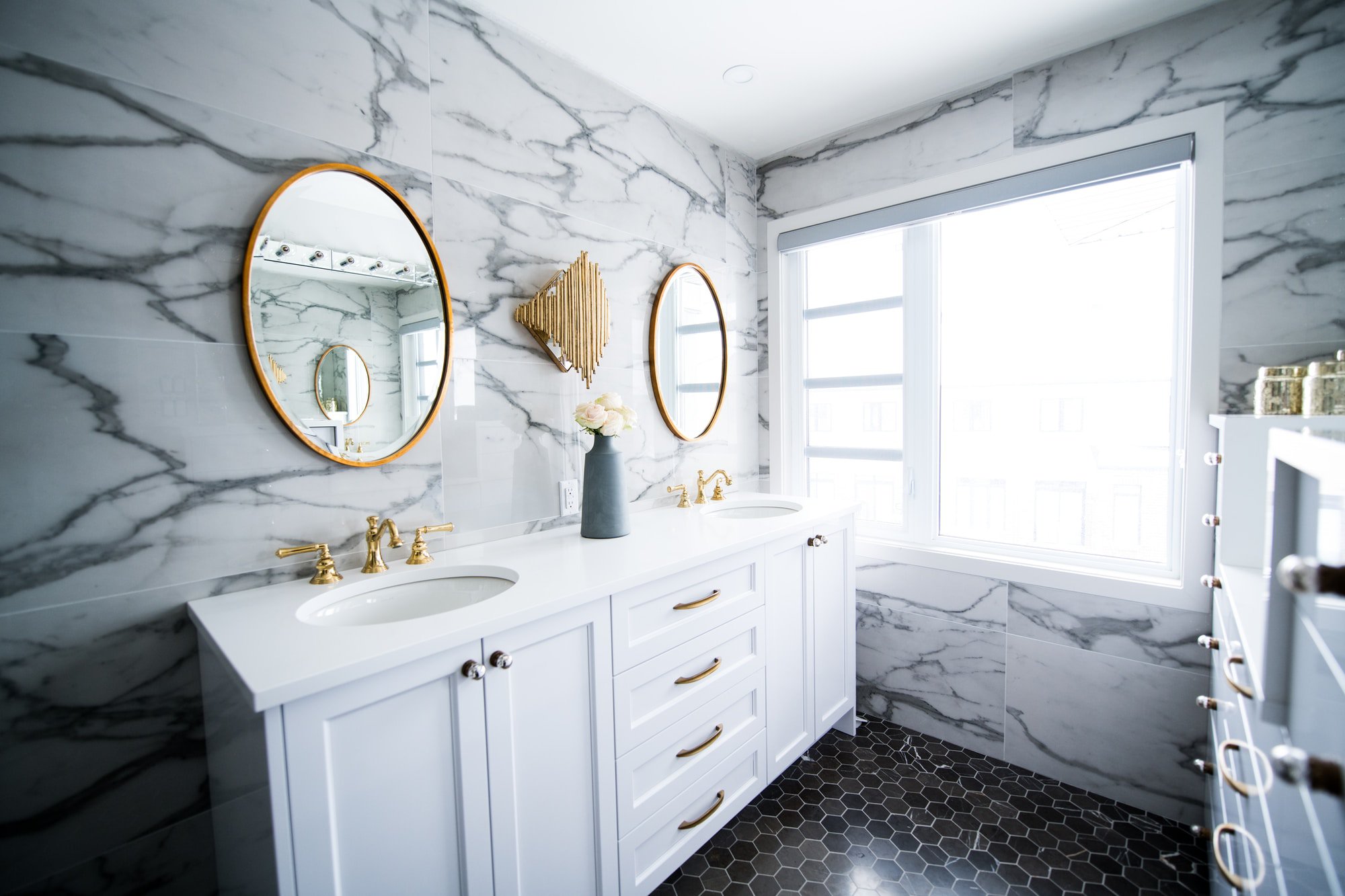 When thinking about new window treatments for your home, do not forget about your bathroom. Your bathroom is a vital space in your house, so it needs a unique style that is functional and decorative. But do you know the important factors to consider for bathroom window treatments?
You need to consider three important aspects when choosing your bathroom's window treatments: privacy, light control, and durability. Below are some bathroom window treatment ideas you will love. Check them out.
Roman Shades
Roman shades are practical, look beautiful, and are functional. The result is a bathroom window treatment that encapsulates everything you are looking for. These shades will absorb sound, filter the natural light, and make hard surfaces in your bathroom look soft. Roman shades easily match with different aesthetics.
They come in many different patterns and colors to choose the style and fabric in your aesthetic. Since your bathroom is heavy traffic and high moisture area, remember to select a fabric you can easily clean and one that is resistant to mildew. Your bathroom window covering should be able to resist the harshness of your bathroom.
Faux Wood
Faux wood blinds are versatile and offer you the same elegance as real wood blinds. They are resistant to the high moisture content of your bathroom. Therefore, they will not mildew, crack, or warp. They are one of the best window treatments for bathrooms. These blinds are easy to clean and compliment the look of this pristine space.
Woven Woods
Woven woods add visual and textural interest to a home that has a contemporary or casual feeling. They allow light to diffuse in softly yet offer you the privacy you need. These blinds come in a top-down bottom feature and enable you to adjust the amount of privacy and light you need. You can add a blackout liner for extra privacy.
Custom Drapery
These types of window treatments for the bathroom are a great way to have natural light and privacy. They do not compromise your view, but you are sure to have your privacy when you need it. Your installer can use lightweight fabrics to custom drapery. However, keep in mind that using fabrics will block the view into your bathroom, but silhouettes will still be visible. If you need some privacy away from your neighbor or the street, consider using cafe curtains.
Poly Shutters
If you are looking for shutters for bathroom windows, poly shutters will offer you a clean traditional look. Unlike wood, they will not crack or warp, but will still offer you the rustic feel you are looking for in shutters over your bathroom, an opulent and finished look. There is no reason why your bathroom should not look as well dressed as the rest of your house. These shutters will provide you with natural sunlight and give you the privacy that sheer fabrics will not.
Valances
Valances are a unique way to make any space look brighter. They are available in a wide range of patterns styles and colors. With this in mind, you can find one that fits the aesthetic you are looking for. If you are not worried about privacy, valances are a special way of introducing style and color to a space.
Mix And Match
If bathroom window treatment ideas are more confusing than you thought they would be, consider mix-and-match. This type of bathroom window treatment offers a unique look with different styles combined. For example, you can install shutters with drapery or valance over faux wood to add some character to your space.
Many people ignore the bathrooms, but you do not have to. Whether it is a suite, a guest bath, or a corner powder room you can still have the bathroom of your dreams.
BathroomTreatment Ideas: FAQs
What is the best window treatment for a bathroom?
An excellent window treatment for a bathroom has to meet three requirements: it needs to give you privacy, provide light control, and be durable. All types of window treatments can be a great choice. All the options we have provided above are resistant to humidity and moisture typically found in a bathroom. They also offer the durability and privacy you need.
How should I dress my small bathroom window?
How you dress your small bathroom window is totally up to you. It depends on your style, preference, and the aesthetic you are going for. Vinyl, PVC, and aluminum are all excellent choices. The most important thing is to pick a style you love that will match your home decor.
Some blogs are written by authorized members of our marketing team for marketing purposes only. Some content may not correctly depict product specifications and may vary depending on the product. For more information, please call our sales office.