What Kind Of Shutters Are Made For Sliding Glass Doors?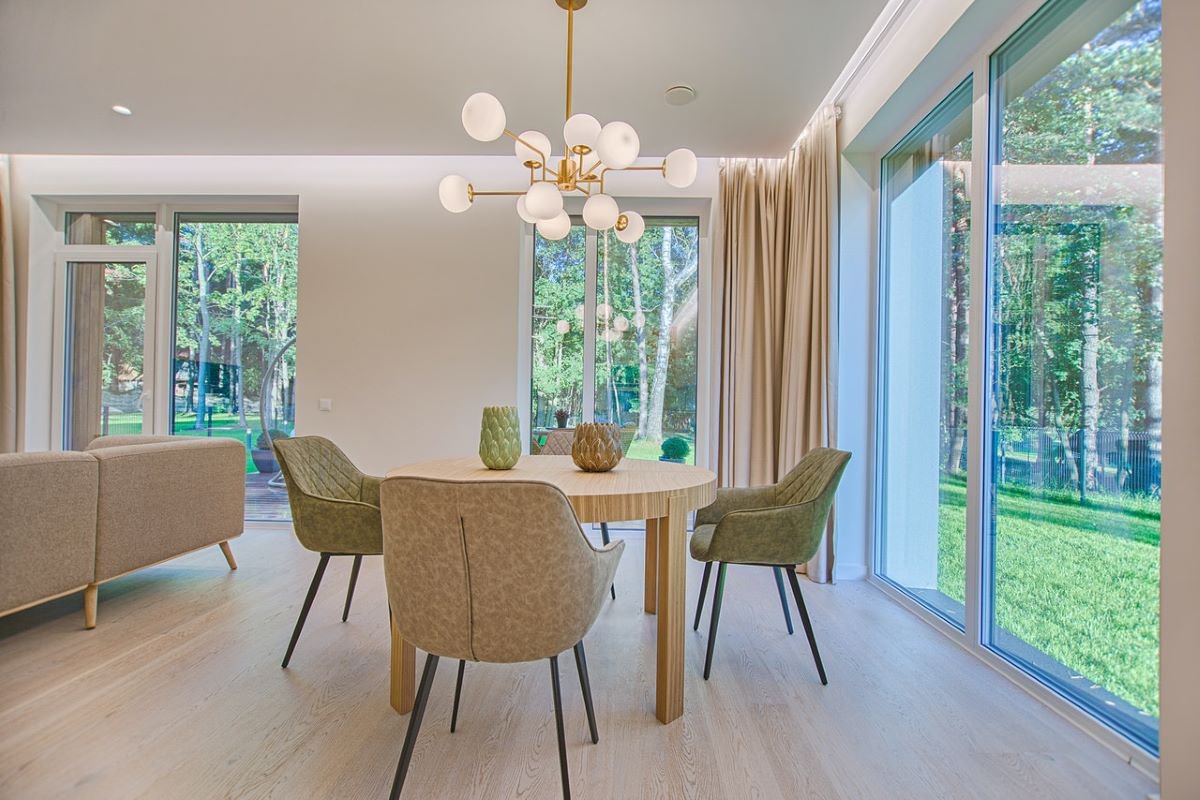 Sliding glass doors can be a great addition to any home, offering unobstructed views and easy access to the outside. Figuring out the best way to cover them for light control and privacy can present some challenges. Shutters can be an excellent choice. You just need to know what kind of shutters are made for sliding glass doors and which might best fit your needs.
Read on to learn why you should be considering shutters for sliding glass doors and more information about the two main types so you can choose which is right for you.
Why Shutters?
You'll discover many available options as you decide how to cover your sliding glass doors. What gives shutters the edge? Unlike drapes and vertical blinds, plantation shutters for sliding glass doors don't sway, are easy to open and close, are easy to clean, and may even last longer than the sliding door they cover. Shutters, commonly called "plantation shutters", are also generally more energy-efficient, especially if you opt for poly shutters which are considered the best insulating window treatment available. There are 2 main types of sliding glass door shutters; bypass shutters and bifold shutters.
Bypass Shutters For Sliding Doors
Bypass shutters are more popular than bifold shutters. A track-mounted above the door allows two or more shutter panels to slide open and closed. The shutter panels are on different tracks, so it's easy to slide one panel in front of the other. If there is extra room on the side of the sliding door, the track can be extended beyond it to allow the shutter to slide further away revealing the entire door. Otherwise, your sliding glass door will always have one shutter panel over it because of how bypass shutters are configured. Shutters for sliding glass doors built in the bypass design are hardier than bifold shutters since they have fewer articulation points that can break or be damaged.
Sliding plantation shutters can be ideal when you have limited space in front of your sliding door. They do not require the extra space required by the bifold shutters to open and close. They can also be the perfect option if you want easy-to-use and hardy shutters.
Bifold Shutters For Sliding Glass Doors
Bifold shutters do just what their name signifies, they fold. These sliding glass door shutters have smaller panels that fold into each other rather than the larger panels that slide on a rail. As with the bypass shutters, if there is enough room on the sides, they can be installed so that the shutters can be folded back completely out of the way of the sliding glass doors. Because of the way they operate, bifold doors require a space at least the width of one of the panels to be open in front of the sliding doors in order for them to be able to open and close unhindered.
Sliding Glass Door Shutters FAQs
Can I still open and shut my door if I install plantation shutters for sliding doors?
Of course! That's why these shutters function the way they do. They are custom built to fit your doors. You'll have full operation of your sliding doors, and beautiful shutters to cover them.
How do I measure for sliding plantation shutters?
Getting the correct measurements for custom shutters is fairly easy.
Measure the height from the floor to the top of the door casing. If there's no casing, measure from the floor to the top of the jamb.
Measure the interior door jamb width
Measure the width and height of the glass panes of your sliding doors
In our "How To" section you find detailed instructions on how to measure. And, of course, you can contact us if have any questions.
How much space do I need around my sliding door for shutter installation?
You can have sliding glass door shutters custom-made to fit perfectly for your sliding door, regardless of the amount of space you do or don't have around the door.
Which One Is Right For You?
Hopefully this article has given you the information you need to decide which type of shutter is right for your sliding glass doors. If you are still undecided or have any additional questions, please call us at 1-888-234-1701. One of our friendly representatives will be happy to assist you.